Clear picture quality with fast response time
Full HD Resolution means you can view content clearly in up to 1920x1080 resolution1, while fast response time makes on-screen motion clear and smooth with low motion blur, judder and ghosting.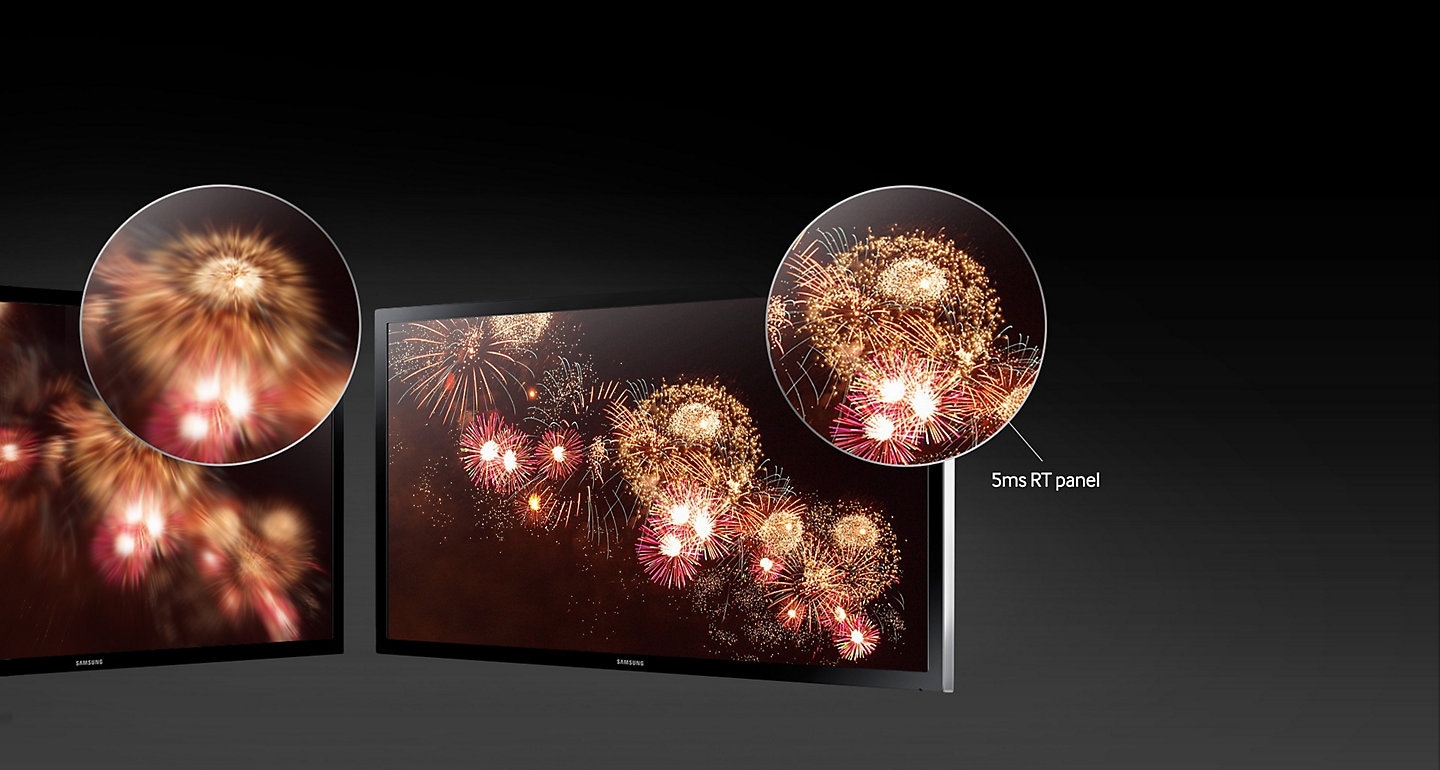 A professional ergonomic monitor for professional needs
An ergonomically designed Height Adjustable Stand (HAS) provides flexible adjustment of up to 130mm. You can tilt the screen forward 25° and backwards 3° for comfortable viewing, and swivel up to 45° left or right (useful when working in groups). VESA 100 x 100 support also enables you to mount it on any wall.
Efficient features
The SE450 automatically adjusts the brightness of the screen's black sections while simultaneously adjusting the RGB gain values. To manage energy consumption an Off Timer* setting turns off your monitor after a set time, and an Eco Timer setting turns off your monitor after a pre-set period of inactivity.
(*Off Timer Plus feature availability may vary by model.)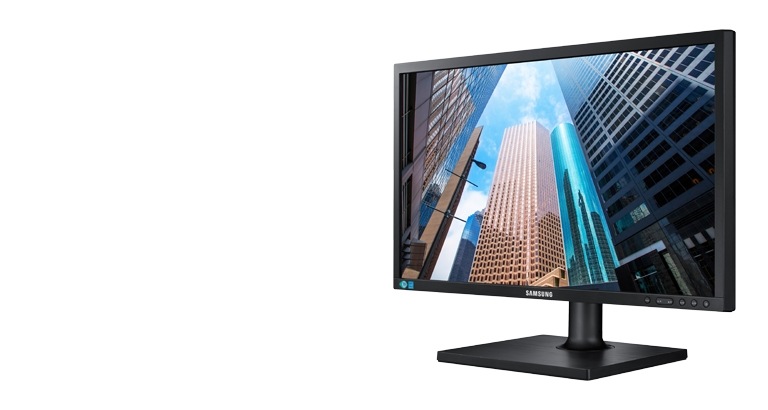 Optional mountable USB soundbar
The ability to access multimedia content on workplace devices can be important for businesses. In order to accommodate this need, the Samsung SE450 can be fitted with an optional USB soundbar (sold separately). Thanks to a clever mounting system, the soundbar attaches to the back of the monitor to function similarly to a built-in speaker. This convenient add-on delivers quality sound (up to 2.5W) while helping you to manage space and keep your workspace organised.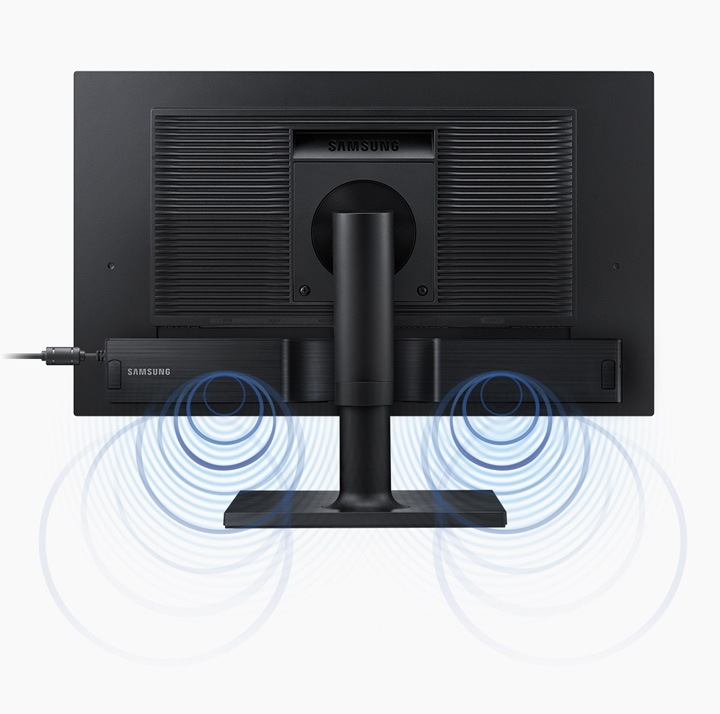 Essential connectivity
Samsung monitors ensure the connectivity you've come to expect. They come equipped with the ports you need to get your tasks done, including DVI, D-sub, DP and HDMI ports. (*Port specifications may differ depending on device model and screen size.)